Infertility evaluation and treatments
Providing compassionate support on your journey to parenthood with evidence-based evaluation and treatments, including testing, natural remedies, medications, and intrauterine insemination (IUI), tailored to your unique needs and goals.
Testing
Imaging and scans
Herbal, hormonal, and natural treatments
Referrals if any high risk issues found
Charting and fertility tracking
Fertility medications
IUI
Schedule a Consultation
Prenatal and Postpartum Care
Receive exceptional care throughout your pregnancy and beyond with Sunshine Midwife's gold standard prenatal and postpartum services, ensuring comprehensive monitoring, support, and personalized attention for you and your baby.
Gold standard obstetrical care for pregnancy, including all visits scheduled at appropriate intervals (our care meets or exceeds care as standard for local obstetrical offices)
Visits include: history, risk assessments, evaluation of pregnancy status, vital signs, fetal wellbeing, and follow up for any discomforts of pregnancy or issues which have arisen
Standard testing for pregnancy including glucose testing, anemia screens, and genetic or carrier screening
24 hour access to provider through client online portal
24 hour emergency phone support directly with provider
Nutritional and herbal counseling
Open, informed, and cooperative decision making through all processes with respect formedical and bodily autonomy of the client
Ultrasounds with the option of having them done with a physician (some clients may be required to see the physician if they are in a higher risk category)
Low to NO wait times. Appointments are scheduled to benefit the client with respect for their time.
30 – 45 minute visits (standard OB visits are restricted by insurance in some cases to 5-7 min)
Personalized care by an experienced midwife who has worked in many different types of care centers (hospital, birth center, home)
Care plans created by a shared process of the client's needs as a priority in conjunction with the provider's education and experience perspective.
Referrals for high risk as necessary
Referrals for any specialists necessary during pregnancy
Assistance with setting up tour of hospital, registration, and records
Comprehensive postpartum care which exceeds common obstetrical care – three visits instead of only one 6-week
One visit IN HOME after release from hospital (2-4 days after hospital release)
2 more visits in office at 3 weeks and 6 weeks, all testing and follow ups per standard of care including c-section evaluation and lab work
Healthy infant care checkups until 6 weeks (per FL law, pediatrician visits are still required)
Schedule a Consultation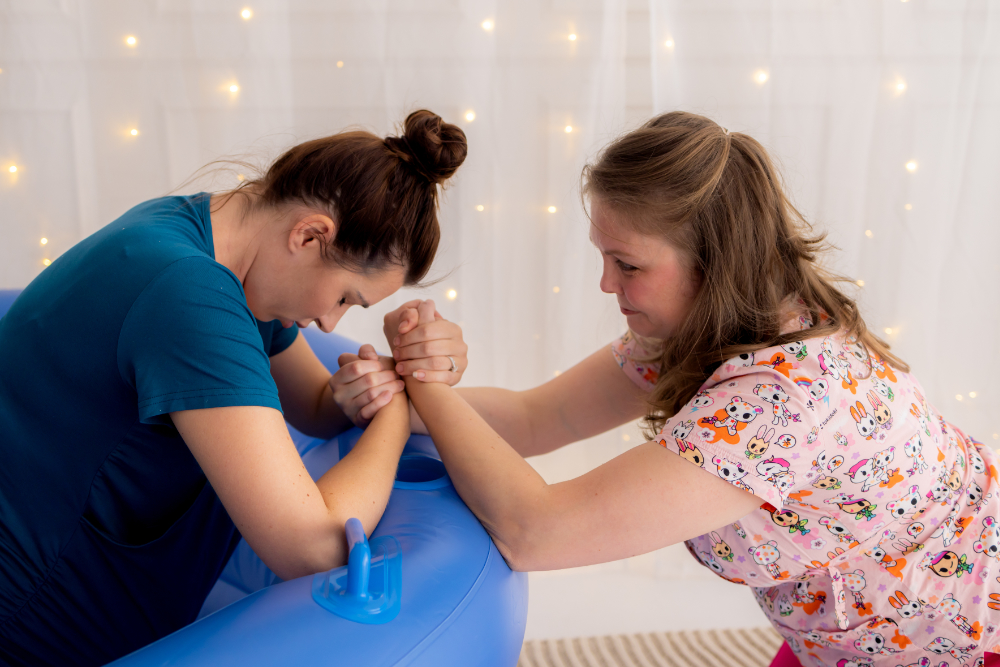 Homebirth
Embrace the comfort of giving birth in your own home with Sunshine Midwife's comprehensive homebirth services, providing personalized care and a serene environment for this special moment.
Comprehensive prenatal, birth, newborn, and postpartum care (as described above)
Limited homebirth clients accepted to maximize time with each client and minimize issues with needing a backup or missing a birth due to being too busy
Birth in your home, with all medical supplies provided
Registered nurses for in home care for most cases
Filing for all legal paperwork, birth certificate, and social security
Follow up in home at 48 hours postpartum
Standard postpartum care at 3 and 6 weeks
Infant wellness checks included (FL law requires parents to also have a pediatrician)
Schedule a Consultation